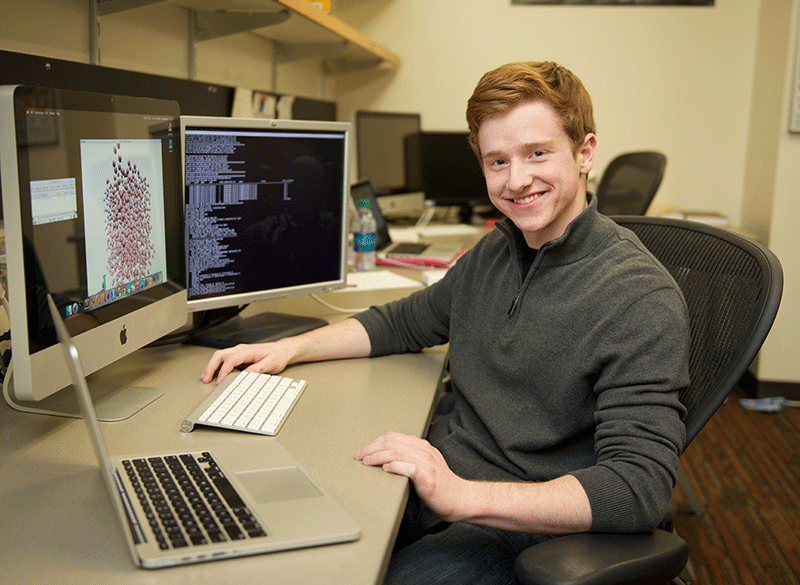 Undergraduate Student
Thomas Parsons is a senior from Fowlerville, Michigan. He is a Biochemistry and Applied and Computational Mathematics and Statistics double major. 
Tom's research focuses on the dielectric properties of quadrupolar fluids. Currently he is investigating the dielectric properties of supercritical carbon dioxide using novel real-space electrostatic calculation methods.
When he is not in class or lab, Tom can be found listening to a variety of music or gaming with friends. He enjoys watching House, weightlifting, and attempting to cook.