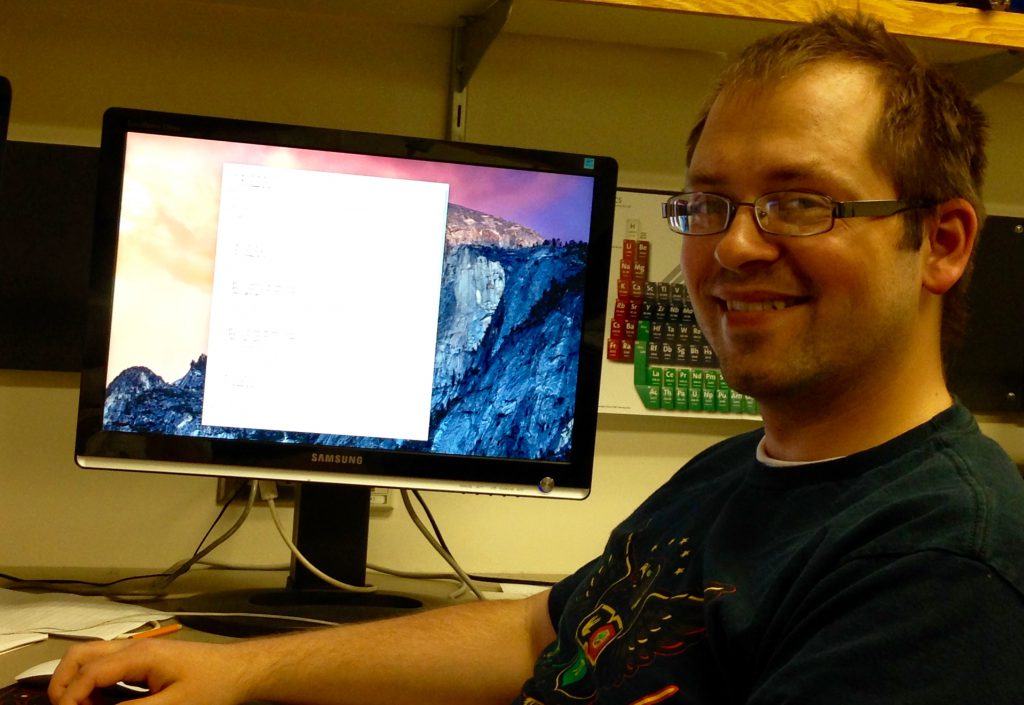 Graduate Student
Joseph Michalka completed his undergraduate degree in 2009 at Wheaton College where he double majored in Chemistry and Computer Science. 
Joseph's research interests are focused on metal surfaces, specifically catalytically interesting metals like Platinum and Palladium, and how different reaction conditions can lead to restructuring of the displayed metal surface. To improve the description of adsorbate-metal binding interactions, he is also researching approaches to incorporate polarizability and charge transfer into the group's simulation software, OpenMD.
When he is not reading research papers and writing code, Joseph enjoys spending time in the kitchen baking and cooking with his wife Karen. He also greatly enjoys board games and mental puzzles.